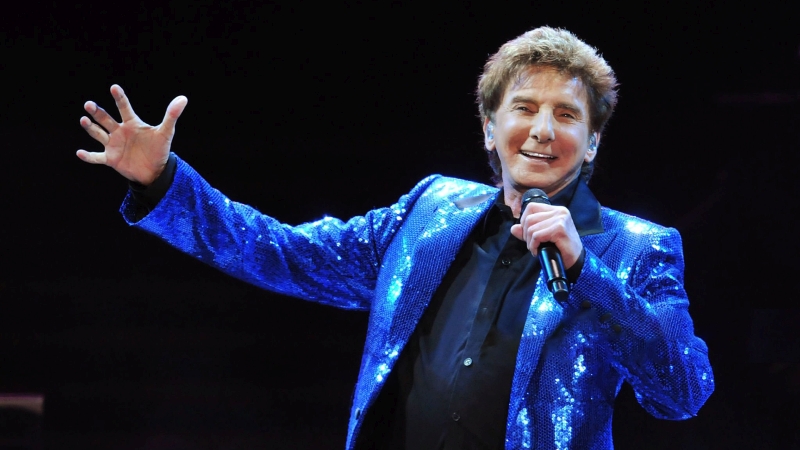 Hi Everyone!
This month's MTV is a very exciting concert.
After performing at the St. James Theater on Broadway in 2013, we took that show around the country and continued the tour in the U.K. in 2014.
It was very exciting. I changed songs, arrangements, rundowns and monologues constantly. The shows always felt fresh and new because of that.
This month's video is the concert we did at Wembley Arena on May 13, 2014 and it's filled with songs we rarely had ever done.
"The One That Got Away," "That's Why They Call Her Sugar" and "Every Single Day" from "Harmony".
"Harmony" had just finished its two city run (Atlanta and Los Angeles) and because of the wonderful response to the show, I was flying high. I looked forward, every night to performing "Every Single Day." Hope you can feel that when you see it.
Great audiences helped to make these shows incredibly memorable.
Enjoy!
Barry
<! center><! table width=800 cellspacing=0 cellpadding=1 border=0><! tr><! th bgcolor="#ffffff"><! table width=798 cellspacing=0 cellpadding=0 border=0><! tr><! th bgcolor="#000000"><! iframe src="https://embed.vhx.tv/videos/2273170?api=1&autoplay=0&referrer=&t=&context=https%3A%2F%2Fmanilowtv.vhx.tv%2Fbrowse&back=Browse&color=22b9b0&sharing=1&hls=0" width="798" height="448" frameborder="0" webkitallowfullscreen mozallowfullscreen allowfullscreen><! /iframe><! /th><! /tr><! /table><! /th><! /tr><! /table><! /center> <! P> <! center><! iframe src="https://www.facebook.com/plugins/video.php?href=https%3A%2F%2Fwww.facebook.com%2Fbarrymanilow%2Fvideos%2F344992950672527%2F&show_text=0&width=800" width="800" height="450" style="border:none;overflow:hidden" scrolling="no" frameborder="0" allowTransparency="true" allowFullScreen="true"><! /iframe><! /center> <! p>











Also available this month are:











Available on multiple devices:
[ AppleTV | AndroidTV | FireTV | Roku | Chromecast ]
[ Apple iPhone | Apple iPad | Android ]